UPDATE:
A quick description of how the system works...  
1.  Tickets are purchased through Eventbrite (here).  This is your pass into the Festival; you will recieve a pdf ticket to your inbox from Eventbrite at the email address you used to buy your Pass.  
2.  Next, you will recieve an Invitation from Sched to your inbox, our scheduling software.  This will happen within twenty-four hours.  You MUST click the link in the lnvitation to create your attendee profile in our scheduling software.  The Invitation will come from "notifications@sched.org" and MAY land in your junk mail...  Please check. If you create your sched account outside of an invitation, you will not be able to access the SYF2014 event.  
Here is an example of what it looks like...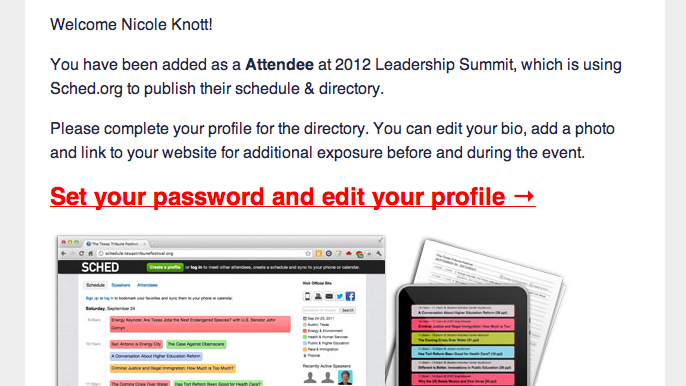 3.  Once you have created your attendee profile in Sched, you can then create your schedule for your Sedona Experience... 

4. We recommend 3 classes per day and one evening event. Please do not save more than one workshop in any given time slot. Occasionally we will be checking capacities, and those holding multiple classes that happen at the same time - "bookmarking" rather than selecting - thus taking a spot away from another yogi - run the risk of having their schedule cleared. So please keep your selections limited! You can change your schedule at any time, based on availability. Make your choices by following your heart!